Dr Natalija Samarina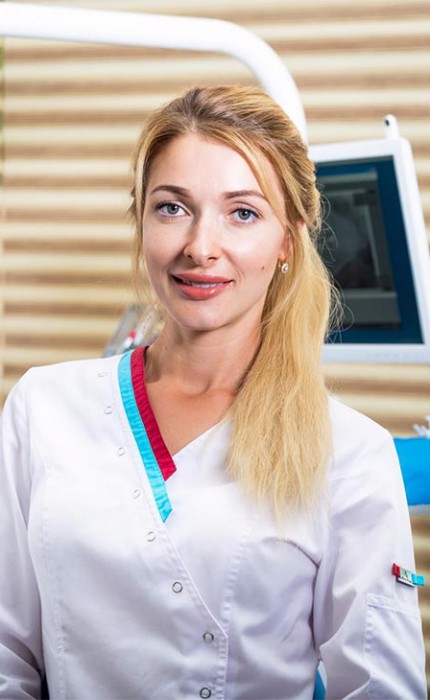 Education: 2005-2010,., Russian Vladivostok State Medical University (VSMU), specialty "Stomatology" .2010-2011 years. - VSMU, internship, specialty "Dentistry therapeutic." Certificate.
September 2011 -december 2011,.,passed retraining .Institut professional training. Moscow. diploma, certificate.
Аdditional education:
2011 - has successfully completed the Beyond Power Whitening Training program and is qualified to perform the Beyond power whitening treatment. Moscow .certificate
2012- participated in the seminar " splinting of the teeth in the complex treatment of periodontal disease".Moscow. certificate
2011 - participated in the seminar " treatment of the root canals on the operating microscope". Moscow. certificate
2013 - participated in the seminar " aesthetic restoration of chewing and the front teeth" .Moscow. certificate
2014 - participated in the seminar "master -class of Endodontic Synergy, VDW GmbH " - Petersburg. certificate
2017- participated in seminar "restoration front teeth with material Estelite sigma quick".
Professional skills: knowledge of the anatomy of the teeth, modern treatments and diagnostics, the principles of pain relief, foundations of pharmacotherapy and methods of physical therapy, the rules of registration of medical documentation.
Book your appointment now!